Patient Forms
Your Home for Orthopaedics
Meet Our Patients
I used the walk-in clinic and was helped immediately: x-ray, exam and injection were completed in less than an hour. Very excellent experience with Dr. Lilly and Theresa R. Would highly recommend them!!
An acute trauma patient
At Midwest Orthopaedic Center, I trust Dr. Gibbons completely with my care. He's the very best there is.
A patient of Dr. Gibbons
Dr. Brad Roberts is a provider you actually look forward to seeing. He takes time to know you as a patient, is sympathetic, approachable with questions, and overall seems a great person.
A Patient of Dr. Roberts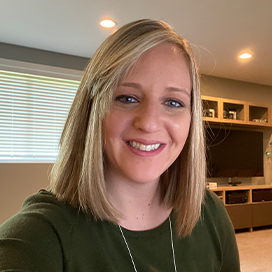 Dr. Bell helped me stay on top of my back problems — always with quick, attentive service. He even got a second opinion from another specialist within the practice. Everything I need is all under one roof.
Alicia Ruemelin
A back patient who loves to play and coach volleyball –– from Morton, IL.
I couldn't sleep at night, I didn't have energy for my kids and I was tired at work. My family doctor referred me to Dr. Mahoney. He was nice, knowledgable and made me feel at ease. After treatment, I feel amazing, like I never had issues.
Jessica Isbell
A carpal tunnel patient who loves to cook –– from Farmington, IL.
Call Us to Set Up an Appointment
Peoria (309) 691-1400
Pekin (309) 691-1400
Get Hours & Location Info
Midwest Ortho First Walk-In Clinic Hours: M-F 9am-6pm | Sat-Sun 9am-noon