Our Orthopaedic Specialties
At your home for orthopaedics, our board-certified expertise spans every standard orthopaedic subspecialty. Whether you broke a bone, tore a ligament or need answers to longstanding health questions, we've got you covered.
Meet Our Patients
I couldn't sleep at night, I didn't have energy for my kids and I was tired at work. My family doctor referred me to Dr. Mahoney. He was nice, knowledgable and made me feel at ease. After treatment, I feel amazing, like I never had issues.
Jessica Isbell
A carpal tunnel patient who loves to cook –– from Farmington, IL.
I have been impressed with care and treatment that Dr. Bell has provided me. I needed help with lower back pain and the radio frequency ablation treatment he administered is working. He and his staff are excellent, and I feel that I have been put in very professional hands.
A patient of Dr. Bell
Dr. Mahoney spelled it out completely. I knew what to expect. The whole process was very smooth, and I was very impressed with how informed they made me feel and impressed with everyone's professional attitudes all through the process.
Linda Beirise
A thumb joint arthroplasty patient who loves to quilt –– from Groveland, IL.
I wish I had my surgery years ago. I've been so surprised and so elated that I have gotten that full motion back. Within six months, I was walking all around Arches National Park.
Michèle Marshall
A knee replacement patient who loves to hike –– from East Peoria, IL.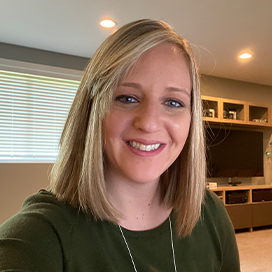 Dr. Bell helped me stay on top of my back problems — always with quick, attentive service. He even got a second opinion from another specialist within the practice. Everything I need is all under one roof.
Alicia Ruemelin
A back patient who loves to play and coach volleyball –– from Morton, IL.
Call Us to Set Up an Appointment
Peoria (309) 691-1400
Pekin (309) 691-1400
Get Hours & Location Info
Midwest Ortho First Walk-In Clinic Hours: M-F 9am-6pm | Sat-Sun 9am-noon